Steve Schalchlin has already posted about it twice in his blog. This is really happening on Tuesday ~ Wow!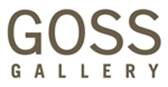 FOR IMMEDIATE RELEASE (To be will distributed on the U.S.1 and U.K. wires first thing Monday morning.)

CONTACT:
Catharine Flagg
The Buzzell Company
214-219-9191
cf@buzzellco.com

Caroline True
469-348-4342
011-44-7774-981111
caroline.true@mac.com
THE PIANO ON WHICH JOHN LENNON COMPOSED THE SONG
'IMAGINE' BEING PHOTOGRAPHED AT THE HOME OF A VICTIM OF
HATE CRIME IN OLYMPIA, WASHINGTON
THE PIANO PEACE TOUR CONTINUES ON ITS MISSION

WHAT: The famous piano on which John Lennon composed the song "Imagine" will be photographed at the home of Bill Clayton in Olympia, Washington. Bill was a young, vibrant 17 year old bi-sexual who was the victim of multiple assaults because of his sexual orientation that eventually led to his suicide in 1995.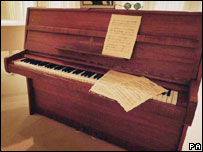 "Bill committed suicide because he was convinced that he would be hated and beaten his whole life. Our family will be dealing with the effects of this assault and Bill's death for the rest of our lives," said Bill's mom Gabi Clayton. "Telling Bill's story has been a way for us to turn the pain of his suicide into something that can help end the hate and ignorance, and hopefully help to save other people from what he went through."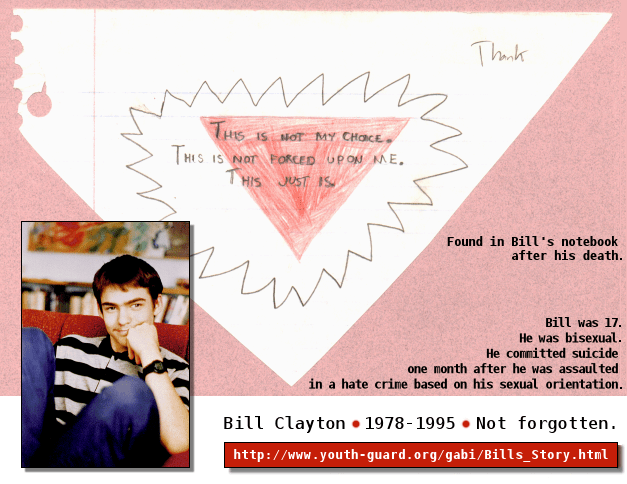 Bill told his parents at the age of 14 that he was bi-sexual. Although they embraced and supported their youngest son, some in the community did not. First, after attending a support group meeting he was raped by an older man who took advantage of Bill's naivety. It did not stop there. Three years later, Bill was attacked and beaten on his school campus along with friends, leaving him in the hospital with multiple bruises and abrasions. After this assault, Bill sunk in to a deep depression. He committed suicide on May 8, 1995. His story is told on the internet at http://www.youth-guard.org/gabi/Bills_Story.html.
"Kenny Goss and George Michael understand the pressures Bill felt and feel the utmost compassion for his family," said Caroline True, creative director. "They hope that by bringing the piano to Bill's home they will be able to show that hate crimes are senseless acts of violence committed solely because someone is different."
"Please join us and work to end the hate, until no one has to walk the streets afraid, and no one has to live in fear of persecution or assault for any reason including race, religion, sexual orientation and gender identity," said Alec Clayton, Bill's father. "Hate doesn't grow in a vacuum. It grows on fear, and it grows on silence. We are honored that the Piano Peace Tour has chosen to honor Bill's memory."

The song "Imagine" will be played on the piano by Gabi Clayton's close friend, songwriter Steve Schalchlin who co-authored the Off-Broadway musicals "The Last Session" and "The Big Voice" http://bonusroundblog.blogspot.com/.
WHERE:
The home of Bill Clayton, Olympia, Washington
WHEN:
Tuesday, May 8
3:00pm until 6:00pm Piano delivered and uncrated, moved to photo site at the Clayton home.
3:00pm (approx.) Photo taken

WHO:
Caroline True, creative director, Imagine Piano Peace Project
Photographer and camera person

Background:
George Michael bought the Lennon piano at an auction in October 2000. Considered the most expensive piece of pop memorabilia, experts have estimated its value at US$8 million to $12 million. Michael and his partner, Kenny Goss, owner of Goss Gallery in Dallas, want to further strengthen the project's peaceful message, by having "Imagine" performed on the piano at each stop. A video documentary and a published volume of the images are under development, with plans to donate proceeds to charity. http://www.lennonpiano.com
The song, "Imagine," was first released in 1971 and was already John Lennon's most famous post-Beatles song, but it took on a whole new life of its own following Lennon's murder in December 1980. When first released, "Imagine" reached No. 3 in America and No. 6 in Britain but after Lennon's death in December 1980, the song gave him a posthumous No. 1.
Lennon bought the piano in December 1970, had it delivered to studios at his home in Tittenhurst Park in Berkshire, composed and recorded "Imagine" on it. The piano is a simple upright style instrument, not the white piano which graced the cover of the album. In 1992, it was bought by a private British collector who put it up for auction in October 2000.

Goss Gallery: Founded by Dallas native Kenny Goss, Goss Gallery (www.gossgallery.com) is located at 2500 Cedar Springs Road at Fairmont in Uptown Dallas. Headed by curator/director and internationally recognized art advisor Filippo Tattoni-Marcozzi, it is a contemporary art gallery featuring a rotating group of international young as well as established artists and was specifically created to reflect the feel and program of the leading galleries of London, Paris and New York, with regularly scheduled exhibitions of 20th and 21st century contemporary painting and photography.
Creative Director, Caroline True: With a career that has spanned over two decades and crossed the Atlantic, Caroline True is an experienced and accomplished personality in the entertainment industry. Having worked extensively with acclaimed artists George Michael, The Rolling Stones, Lenny Kravitz and many others, True has served on both the creative and production sides of the music business, demonstrating an artistic talent along with strong business connections. Recently, she has extended her expertise into the art world through her work with George Michael and Kenny Goss on the IMAGINE Piano Peace Project.
###
And don't miss reading Steve Schalchlin's blog
:

Wednesday, May 02, 2007
John Lennon's Piano Peace Tour.
and
Friday, May 04, 2007
You May Say I'm A Dreamer.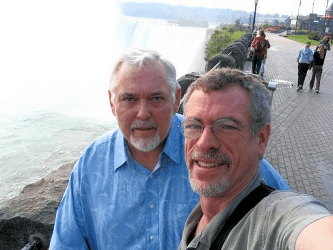 Steve Schalchlin (front) and Jim Brochu (blue shirt)
at the Canadian side of Niagara Falls.
Here are the lyrics to Steve Schalchlin's song about Bill:
Will It Always be Like This?