My husband, Alec Clayton, wrote this on February 12, 2020, and it makes me very happy and proud to know he feels this way about my art: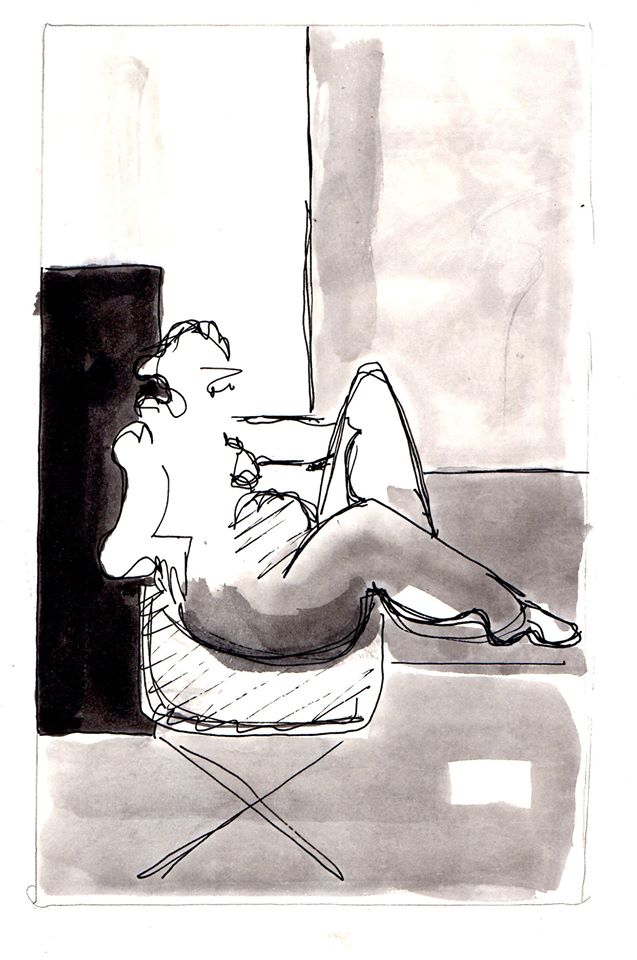 My wife, Gabi Clayton, makes art. For all the thirty some odd years that I was painting and exhibiting my paintings in galleries, hardly anybody even knew she was an artist too. She majored in art in college during her first two years, and then she switched her major to film with an emphasis on animation. In her freshman and sophomore drawing and design classes she made art that was surprisingly good―so unique, in fact, with a signature style recognizable from the start, that I'm not sure anybody recognized how good it was.

After graduating, she went to graduate school to become a mental health counselor, and she did graphic art―websites, brochures, etc., but for decades she never made art as "fine art" and she never attempted to get her art in galleries. Then a couple of years ago, she started creating art on her iPad and started posting a few of them on Facebook. And people liked them. They liked them a lot.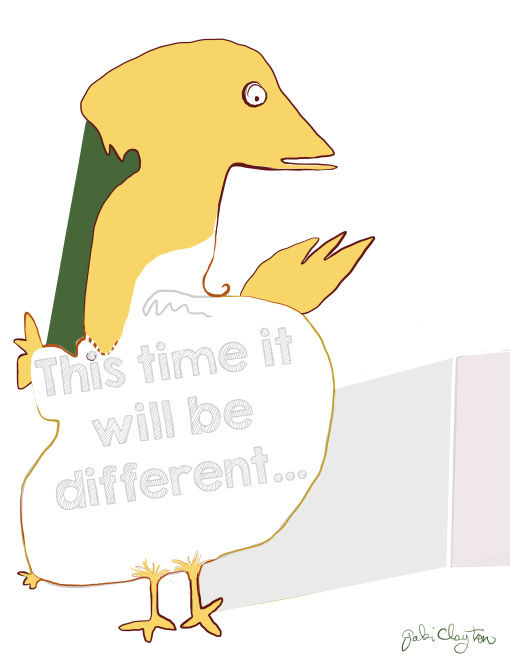 Most of Gabi's art can be made into prints. They can also be printed on t-shirts, coffee cups and other consumer goods through a print-on-demand service she contracts with. She will have prints of a few of her recent work in our upcoming studio art sale. Plus, we will have many of the works on paper she did as an art student, which have rarely been shown publicly.
I will also have a lot of my paintings for sale with prices marked down as much as 50% and more from what I price them in galleries.

The art sale takes place at our home Saturday and Sunday, Feb. 22-23 from 10 a.m. to 4 p.m. Contact us for the address.
https://gabiclayton.com/i-make-art/
http://alecclayton.com/ArtEntryPage.htm