Please join us this weekend for the Claytons'
Giant Home Studio Art Sale!
More than 150 paintings and drawings!
Crazy low prices!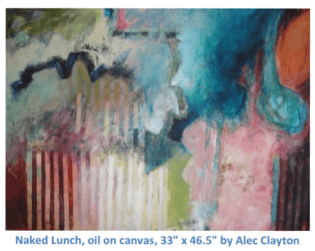 We have been severely impacted by the financial meltdown and have both lost work we depend on to meet our basic living expenses.
So … we're having a two-day art sale at our home in Olympia, WA on November 30th and December 1st, 2013.
Paintings will be sold at WAY BELOW gallery prices with unstretched paintings discounted even more. There will also be lots of small works on paper by Alec and Gabi.
Alec's oil and mixed-media paintings on canvas and wood panels sell in galleries at prices ranging from a few hundred dollars to $4000. We'll have many paintings in the $200-$400 range and many unframed works on paper as low as $20 to $50.
Alec has a Master's Degree in Drawing and Painting and has taught from first grade through advanced college classes. His paintings have been shown in galleries across the country and even once in Korea! He is currently represented by B2 Fine Art Gallery in Tacoma, which has graciously ok'd this sale.
He retired from making visual art in 2002 when he had open heart surgery (other than finishing up a handful of works in progress). His last exhibitions were a group show at the Washington State Convention Center in Seattle in 2009 and a one-person exhibition at South Puget Sound Community College in 2007. Neither of those had works for sale. His last commercial gallery show was at B2 Gallery, January through March 2013.
This time we will also offer for sale 70 of Gabi's works on paper. She majored in drawing and painting for two years before switching majors to film and animation. These have never before been shown in public!
The sale will be first come first served.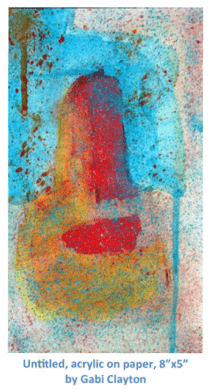 Autographed copies of Alec's novels will also be available.
Saturday, November 30th – 10 a.m. to 4 p.m.
Sunday, December 1st – 10 a.m. to 4 p.m.
1327 25th Court NE; Olympia, WA (corner of Bethel)
Info: 360-628-8412 or alec@alecclayton.com
Please print and share this poster. (pdf file)
Facebook: https://www.facebook.com/events/212264968955844/
Thanks,
Gabi and Alec