I don't often promote other people's stuff, but Noel gave me this very special cool poster two years ago for Christmas and some people have asked about it.
Noel grew up seeing this photograph:
From left to right ~ there is my sister Mimi, a photographer from southern California who my mother tried to set me up with (!?), then there is my mom lighting a cigarette with a big red candle, and some young kid I don't remember ~ and me in the light blue shirt with the funny haircut.
The house was being remodled. Its the one on Guerreo I mentioned in my blog entry on October 24th: My trip to California
Above mom on the mantle is the poster. Her poster.
Fuck
houswork
The image is a woman holding a broken broom. The words Women's Liberation are written across her at the bottom.
It's signed by Virtue Hathaway, and dated 1971. The photograph was taken about then which makes me around 18 years old.
Now here it is in our house:

I have had some people ask me about it. Noel searched online and found it for me. Like I said, very cool. 🙂
The artist is Shirley Boccaccio (alias Virtue Hathaway) who now lives in Mexico. Her daughter Penelope sells the poster for her. It is signed by Shirley. If you want one see the info below:
—-
June 19, 2019
I checked with the Shirley Boccaccio's daughter, and the poster is now available through ebay here: https://www.ebay.com/itm/F-k-Housework-Poster-individually-signed-by-author-/292908733052
—————-
August 23, 2016
Dear Gabi:
I finally have oriented myself and want to thank you deeply for all the good things you say on your blog about my poster. I wrote you somewhere else on all this, it is a bit difficult since I have to come to town to use the internet as I don´t have it at home…and then they close at 2:00 in the afternoon so I have to move fast.

I want to attach a photo of my novel, Buying the Ranch and some text describing it. If you could be so kind as to mention it, it is available on Amazon but they do NO promotion. Any efforts you may make will be deeply appreciated. Thank you very much.
Shirley (Virtue)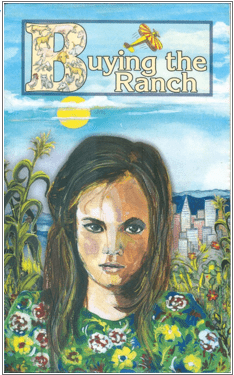 BUYING THE RANCH – Book I, Facing Real Life
Recently issued and available through AMAZON books:
This is the first in a series of four books, tracing the evolution of a young woman of the mid-20th century from cheerleader to radical feminist in a form entertaining, erotic and enlightening. The story follows Joanna's dramatic journey of self-realization. Struggling to live her life she finds she must face the reality of the rules society lays down in order for women to "fit in", play the game and ultimately survive, let alone be able to create meaningful change in the life around her.
"A well-planned, intricate plot
that takes the reader on their own dramatic journey of self-discovery." Lief Carlson, Vallarta
Today
Gabi here. I haven't read it yet but here it is:
Buying the Ranch: Facing Real Life (Volume 1)
Paperback
– August 5, 2016
by Virtue Hathaway