Saturday, June 16th is Noel's birthday. He doesn't know if he will be in Seattle or not, but we plan to be.

We will be going to The Fremont Solstice Parade & Pageant. Fremont is a Seattle neighborhood and it is the Center of The Universe.
See Fremont's Urban Mythology Collected by Jon Hegeman from Fremont's Hysterical Tour Kiosks including:
The Story of the Rocket
The Story of the Statue of Lenin
The Story of the Fremont Troll
The Story of the Interurban Sculpture
The Fremont Market and Cinema
The Fremont Arts Council's Annual Solstice Parade
How Beer Was Discovered In Fremont
The Fremont Oktoberfest
And here are some cool photos from the parade: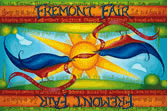 The Fremont Solstice Parade & Pageant
Photos from Fremont Solstice 2006
NAKED BODYPAINTED BICYCLISTS LEAD THE FREMONT SOLSTICE PARADE
More Fremont Solstice Parade images on Google Images here.
Saturday is also one of the Capital City Pride days – this year it has been extended to two days!
We will miss the first day but we will be here on Sunday, June 17th for the Capital City Pride Parade and Festivities in the Park.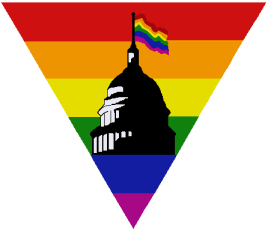 We wouldn't miss that! Join us!
And before the Pride Days there are other events.
There is a Desserts & Other Delectable Delights Auction this Sunday, May 6th from 3 to 5pm at Ramblin' Jack's ~ 520 4th Ave East, Olympia between Jefferson and Cherry.
Thursday, June 14th at 8pm the play "Take Me Out" will be performed at Olympia Little Theater as a benift for Capital City Pride.
Friday, June 15th at 8pm "Vampire Lesbians of Sodom" will be a benefit performance from Theater Artists Olympia.
There's more … see Capital City Pride for more information on these and other events. And keep checking back as it is regularly updated.
And see you there!