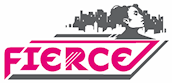 I'm originally from NYC and I just found out about this organization. It looks like they are doing some great things.
FIERCE! – Fabulous Independent Educated Radicals for Community Empowerment.

FIERCE! is a community organization for Transgender, Lesbian, Gay, Bisexual, Two Spirit, Queer, and Questioning (TLGBTSQQ) youth of color in New York City. We are dedicated to exploring and building power in our communities through a mix of leadership development, artistic and cultural activism, political education, and campaign development while taking care of ourselves and each other. We take on the institutions that perpetuate transphobia, homophobia, racism, ethnic conflict, gender bias, economic injustice, ageism, and the spread of HIV, STIs, STDs, and other mental and physical health crises — that make daily survival a terrifying challenge for many TLGBTSQQ youth. FIERCE organizes against the injustices of the criminal "justice" system, housing, employment, education, and healthcare systems. We believe in ethic of organizing by us, for us. Now that's FIERCE!
FIERCE! programs:
Fenced OUT:

Fenced OUT documents the struggle of LGBTSTQ youth of color to save the Christopher Street pier and the West Village from re-development and gentrification. (See the petition below.)
FIERCE! develops

campaigns

to improve the quality of life for LGBT youth of color in New York City. Our previous and current campaigns focus on reclaiming and preserving safe public space in the West Village amidst rapid development and police harassment.
FIERCE! Education For Liberation Project (ELP):

a paid training program which provides comprehensive community organizing, political education, and anti-oppression trainings to lesbian, gay, bisexual, Two-Spirit, and transgender (LGBTST) youth, especially those who are low-income and/or of color, in New York City.
FIERCE! is currently in the process of making a queer youth of color-produced

Zine

that will be using this as an organizing tool, focusing on the quality of life policies and the effects they have on the youth in the Village. It will cover quality of life policies, "Know Your Rights" for police search and seizure, art, poetry and stories from FIERCE!'s constituency, and resources for queer youth of color and homeless youth.
FIERCE! organizes regular

political education and skills-building group trainings

open to all of FIERCE!'s constituency.
FIERCE! does

continuing outreach and political education

at the Christopher Street piers and at other queer youth organizations.
Hours of operation are Monday through Friday, 12–8 p.m. Our drop-in hours are Monday through Friday 4-8 p.m. 147 West 24th Street, 6th Floor, New York, NY 10011; Phone: (646) 336-6789; Fax: (646) 336-6788; Email: info@fiercenyc.org; Website: http://www.fiercenyc.org/

Find out more at the FIERCE! website.
*~*~*~*~*~*~*~*~*~*

Fenced OUT is a youth-inspired, produced and directed video created in collaboration between FIERCE!, Paper Tiger Television and The Neutral Zone. Fenced OUT documents the struggle of LGBTSTQ youth of color to save the Christopher Street pier and the West Village from re-development and gentrification. While researching the history of the pier, FIERCE! members discovered past generations of queer peoples' fight for use of public spaces at Christopher Street and the piers. We have continued to use the documentary as a public education tool to raise awareness about the increasing displacement, violence, and criminalization experienced by LGBTSTQ youth of color. To date we have reached over 3,000 people in New York City and nationwide. Find out more about Fenced OUT: FIERCE!'s Youth-Produced Documentary.
*~*~*~*~*~*~*~*~*~*
And here is the petition. You don't need to be in New York City to sign it.
Save the Christopher Street pier and the West Village from re-development and gentrification.
To: Hudson River Park Trust Board of Directors:
As a Lesbian, Gay, Bisexual, Transgender, Queer [LGBTQ] Youth or ally, I am strongly opposed to the current development process for Pier 40 that plans to allow private developers to drastically change the surrounding neighborhood of the West Village.
I support the Pier 40 Working Group recommendation to reject both private development proposals for Pier 40 because neither proposal holds the community's needs as its priority. Instead, I support a process where the HRPT will use its own or public funds to facilitate the structural repairs for Pier 40. I support a public process for the addition of more community space and activities on Pier 40.
In particular, I believe that LGBTQ youth who use Pier 45 are an important part of the West Village community. The Pier 40 redevelopment should include a minimum requirement of a significant amount of space to house an LGBT youth center with extended hours and various activities and services for one of NYC's most marginalized youth populations. The redevelopment of Pier 40 should not rely on the displacement of anyone who call the West Village home.
I strongly urge the Hudson River Park Trust (HRPT) to reject both private development proposals for Pier 40 and to manage the development itself with the public's input, including addressing the needs of LGBT youth who are a part of the surrounding community.
Use your vote to Say NO! to Private Development and YES! to a community centered process!
"SAVE THE VILLAGE | LGBT Youth Say NO to Private Development"